Nilesh Aggarwal
CEO, eMediNexus
We really appreciate the work done by Innovantes in the design and development of the eMediNexus platform. Their team was able to accommodate a lot of changes in the design and functionality and we were able to come out with a fantastic product in record time. We continue to work with Innovantes.

Gurtej Singh
Chairman, Ivy Healthcare
Innovantes has been a digital partner of Ivy Healthcare group. They have grown from application development to an innovation partner, helping us drive efficiencies in our internal and patient facing processes through use of technology and data. I believe that we are in a successful collaboration to help us create more value for all stakeholders. We are looking forward to further expanding our scope of engagement with Innovantes to include healthcare analytics and beyond.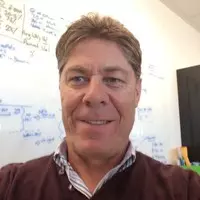 Jon Horbury
Managing Director, The Wheelman
From their leadership team to the delivery of the product I could not speak highly enough of the Innovantes team. The 2 key factors differentiating them from others are collaborative working style and domain knowledge. We continue to work together.
Kartik Desai
CEO & Founder, QNA
Innovantes successfully partnered with us to roll out the QNA platform - India's first open-data community on social issues. Right from the product conceptualization to design and the functionality development, their team was deeply involved at every stage. Beyond the core technical expertise, the platform required deep analytical capabilities to be executed flawlessly with frequent iterations and changes based on user feedback. Innovantes has been an invaluable partner and we look forward to working with them on further product development and new projects in the future.

Anurag Mehta
CEO, Nita Mehta Group
We have had a long association with Innovantes. They helped us develop the technology backbone and digital framework for our new venture Nita Mehta Foods and augment the digital presence of Nita Mehta Group. We are pleased with the outcome of all the projects we worked with them. We continue to work with Innovantes on further development and digital marketing for our group.

David Morris
CEO, Proteus Business Solutions
Despite being a remote engagement, the partnership with Innovantes has been very successful. The communication and the workflow have been quite smooth and our products have been launched in time. We are quite excited with this collaboration.